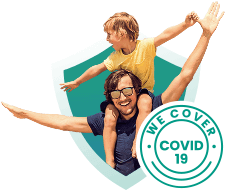 We are the only company to offer
free travel insurance

with medical coverage of up to USD $100,000!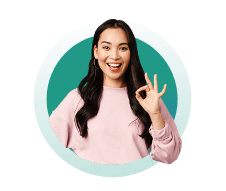 ¡We guarantee the best price on the market!

If you find a cheaper and comparable offer, we'll match it.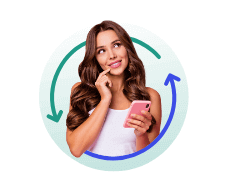 Free Modifications

on all your bookings.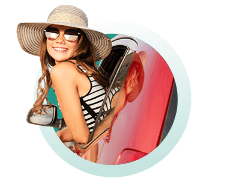 Car rental with
Unlimited Mileage.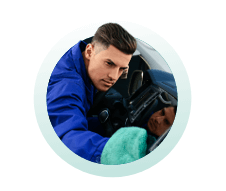 All rentals are
disinfected

before pick up.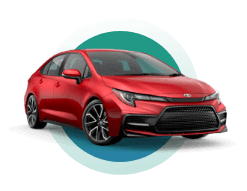 Renting cars in Latin America

for over 10 years
Based on 3312+ reviews
Frequently Asked Questions
01
What are the rental requirements when picking up the rental?
Deposit guarantee: A deposit will be required as a guarantee at the time of pick up. The corresponding amount will be determined by the rental company and will be retained on the credit card registered at the counter.
Driver'slicense: You must provide a valid driver's license (Latin Alphabet) issued in your country of residence. If your driver's license is not in Latin Alphabet, you will be required to provide an international driver's license along with your driver's license. An international driver's license may be mandatory in some areas of the USA. Please verify this information with the corresponding entity before travelling.
Credit card: The reservation holder must have a valid credit card under his/her name. The credit card holder's name must be printed on the card and it must count with sufficient funds to cover the deposit guarantee. The following credit cards are accepted: Visa, MasterCard, Diners, American Express and/or Discover.
Minimum age: The main driver must be at least 25 years old.
Roundtrip airline and/or cruise tickets.
Valid Passport.
03
May I use a friend's or relative's credit card for the deposit guarantee?
The credit card must be under the reservation holder's name. Therefore, a friend's or relative's credit card may not be used for this purpose.
05
How can I cancel or modify my reservation?
You may cancel your reservation using the following link: Cancel my Reservation
To modify your reservation for free, please contact our Customer Service Department.
07
Are all taxes and fees included in my reservation?
Your reservation includes all taxes and fees. Please keep in mind that some taxes and fees must be paid directly at the counter.
09
What is the deposit amount required by the rental Company?
The deposit amount may vary depending on the season, itinerary, and car category. This amount will be confirmed by the rental company at the time of pick up. The reservation holder must have a valid credit card under his/her name. The credit card holder's name must be printed on the card and it must count with sufficient funds to cover the deposit guarantee.
The deposit on the credit card will be released upon the return of the car. However, the funds may take up to 15 business days before they can be reflected on the account.
11
Is it cheaper to book online or through your customer service department?
By booking through our website you will be able to enjoy the best rates and discounts available on the market.
Rent a Car in Germany

In Miles Car Rental you will find the most competitive rates in the market since we offer a 30% discount by renting with any of our associate agencies. As you know our rates, you won´t hesitate in choosing a rental car to travel at your own pace in Germany; thus, you´ll be able to visit places you would hardly reach in public transport.
By renting through Miles Car Rental, you will have the right car, since our car rental associate agencies in Germany are characterized by offering excellent service; besides, they have a broad fleet of vehicles that adapts to your needs, such as SUVS and mini vans in which you can travel with your family or group of friends; economic cars, which allow you to save in your trip, among other categories. Whichever car you choose, you will have a free travel insurance as a Latin American tourist offered by April travel Assist that covers you and your passengers in the event of an accident, luggage loss, delay, or flight cancellation. If you would like to have further information about this insurance and solve any doubts, visit our section "Frequently Asked Questions".
If you need to rent a car, you can trust we will offer a quality service, the bests prices in the market, as well as the satisfactory attention of our advisors. We have a team that speaks your language and is trained to handle all your requests. Check it out! Our customers have rated Miles Car Rental with the highest score in Trustpilot and our social networks.
Be part of this experience. Simply define the itinerary of your trip, navigate through the search filter, choose the car that better suits your needs, and pay using your Visa, MasterCard, American Express, Diners Club or Discover credit card. Booking through Miles Car Rental is quick and easy; besides, you will not have to leave the comfort of your house or work.
You will not regret choosing us as your car rental provider in Germany, since we are one of people´s favorite websites, we have the most competitive rates in the market, we are associated with the best car rental companies such as Alamo, Budget, Hertz, Avis, among other reasons. What are you waiting for?